Roll over image to zoom in




Description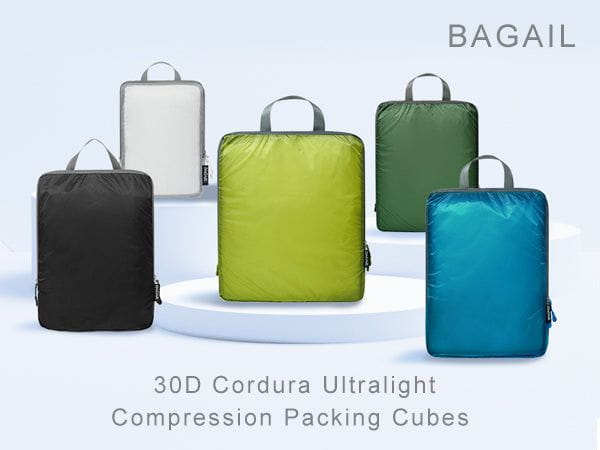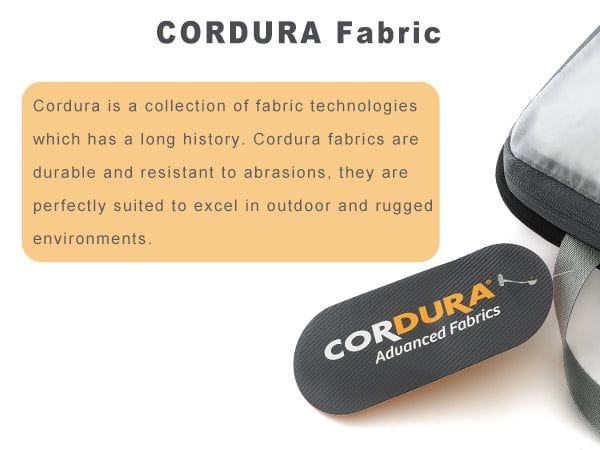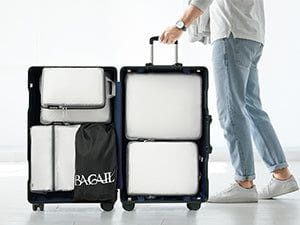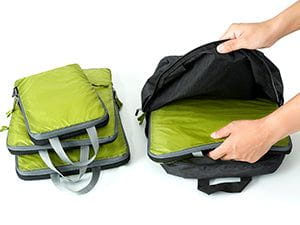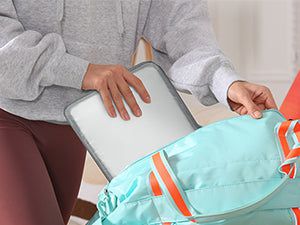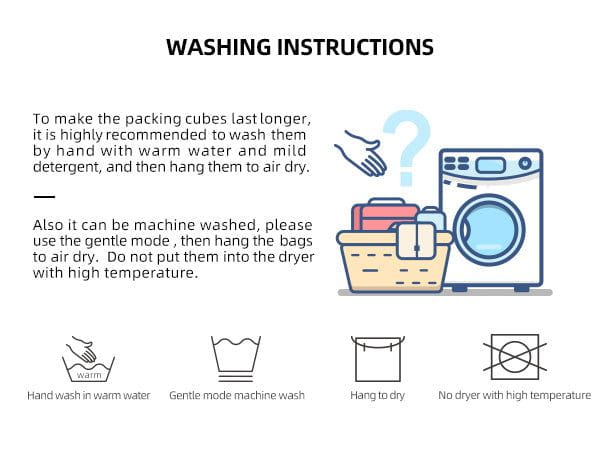 Ultralight 30D Cordura Nylon-"D" is a unit of measurement used to describe the thickness of individual fibers or filaments in a fabric. In fact, higher "D" fabrics are usually thicker and heavier than lower denier fabrics. 70D nylon is heavier and more durable than 30D nylon. But BAGAIL 30D uses the CORDURA fabric has nylon 66. Nylon 66 is high strength and durable, it is ideal for use in products that require toughness. Means bagail 30D is the lightest and most durable fabric.

Durable and High Strength- Although the fabric we selected is lightweight, but also durable enough. Special structure of the Cordure fabric makes it has superior wear resistance, tear resistance and high strength, so they can with stand long time use. They're great for when you want to minimize weight and save space within your carry on, suitcase or backpack.

Convenient&Multi-Functional: Classifying and organizing your belongings for your travel will become easy with these lightweight packing organizers.You can choose different size and color set for different use purposes.

Space Saving: Save up to 50% space by compressing the packing cubes via the exterior compression zippers.

6 Set Include:1L-15*12.75 inch; 2M-14*10 inch; 1S-11*7 inch; 1 Shoe bag-16.9*10.2 inch;Drawstring bag:20x14.2 inch
Amazon Fba Shipping in the US only
Payment & Security
Your payment information is processed securely. We do not store credit card details nor have access to your credit card information.
Great organization
These are great for organizing your suitcase. I like a lot of tee-shirts and these bags helps me to keep them organized together. The zipper opens wide enough for the shirts to be placed in easily. The bag expands to about 3 inches. There is still enough room for packing other items in your suitcase. You get 6 of these, which is really great in separating clothing, underwear, and even keeping toiletries together.
Different sizes make packing easy
I like the color choices you have for these packing cubes. I got the teal green and am very happy with the shade. There are different sized bags for your clothing and this will help keep like items together when packing and unpacking. The bags themselves are very lightweight but made well and should last a while. I am satisfied with them and would recommend them as fairly good value for the price.
Great buy
Exactly what I want it in the compression zipper works great
Organizador maleta
Por tener doble cierre (zipper), lo hace ms pesado, y me gustara tuviera una cara transparente
Exactly what I needed
This is the 2nd set that I have purchased and the 3rd set will be here tomorrow. It met all my expectations in quality, color, and price! Also the compression bags were perfect for both organization, pack ability, and fits all my needs as a avid traveler.
Awesome space savers!
This is the second set of these great space savers I have purchased! They work perfectly in my carry on bag to keep items separated and compact. I would highly recommend for your carry on bag as well as your checked ones.
Helped us pack a carry-on for a 2 week trip!
Worked great, compressed the clothes and also helped our organization.Great product
PERFECT.
The range in sizes of these compression packing cubes is SO good; all other sets of packing cubes don't quite get as large as these do. I was able to use just these where I needed two other full sets of other brands. Extremely pleased with these, and they held up through a 3-week trip abroad without issue.
Luggage cubes
Excellent product. Really minimizes clutter in the luggage . Great quality.
Nice quality
Ok bought two for upcoming trip they will organize my duffle very well so I dont have to sift thru things -ordered tow sets one green one blue - both said laundry bag - green was as described blue had no 'black bag' but a larger compression bag I will assume is the laundry one as it was 6 bags in total all nice made me say awww mine has plaing bag and yours is nicer - husband laughed - either one is good but really the blue compression one makes sense the black bag is just a loose bag - handy yes Ill use it for something for sureWell made and zippers work well - good prices