Roll over image to zoom in











Description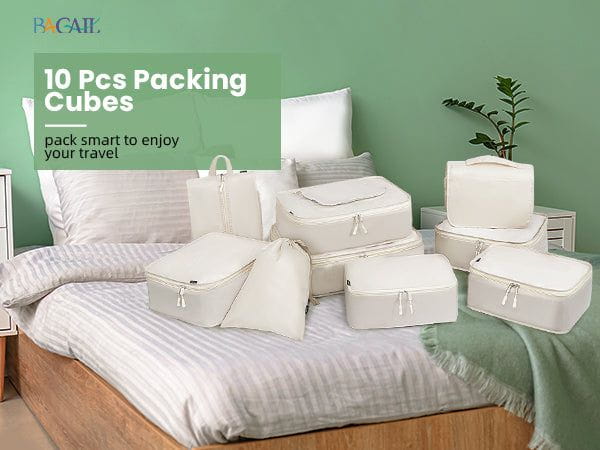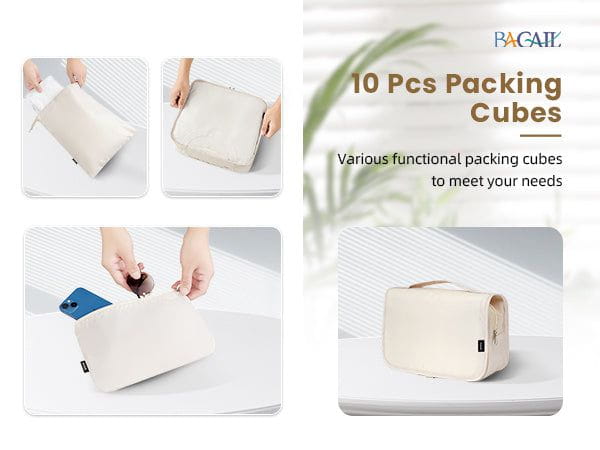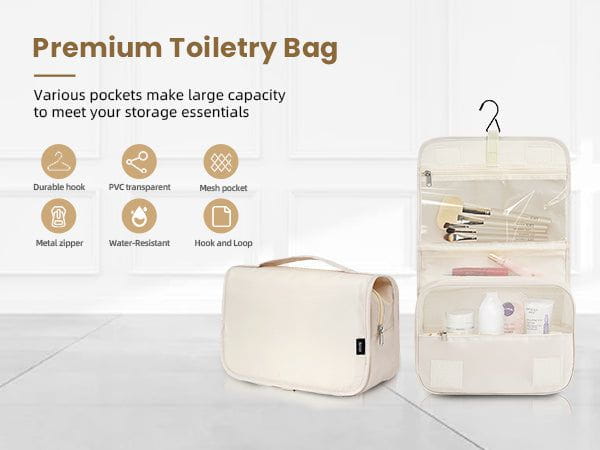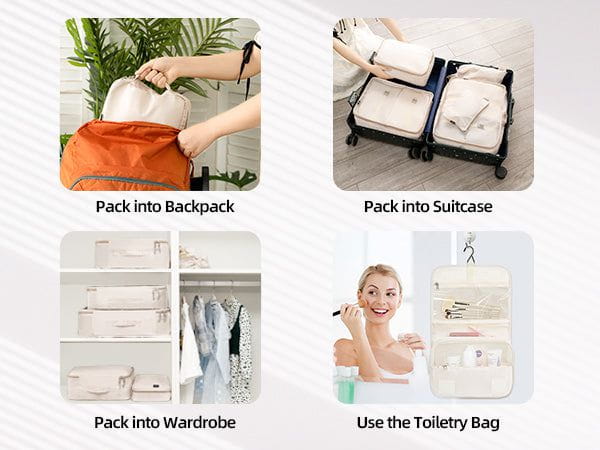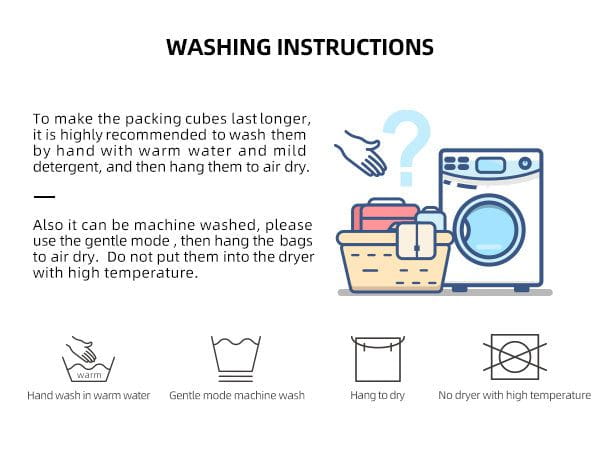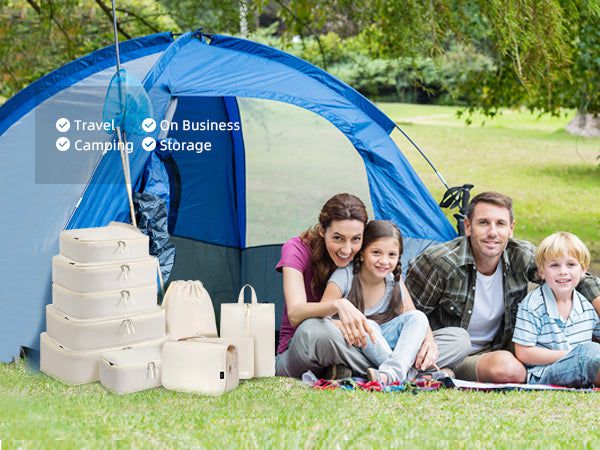 PREMIUM UPGRADED NYLON FABRIC:Smooth Nylon Fabric Protects Your Clothes from Wrinkles and Stains.High Performance Feature Makes Sure this Packing Cubes can Bear High Density Wear and Tear during Traveling.Water-Repellent Feature Nicely Protect Your Clothes from Spill or Leaks.

LIGHTWEIGHT&DURABLE:Super Light Nylon Fabric Ensures Storing Your Clothes Neatly in Luggage without Adding Extra Weight.Sturdy&Smooth Double Way Zipper with Extended Cord Ensure Fast&Easy Opening and Closing of the Packing Cubes.Soft and Smooth Mesh Top Panel can not only Protect Your Delicate Clothes from Wrinkes and Odors,but can also Help Identifying Your Clothes via Visible Mesh to Avoid Fumbling Inside Your Entire Luggage.

ORGANIZED PACKING and SPACE SAVING:Separating Your Different Clothes with Packing Cubes of Multiple Sizes and Vivid Color Options Available.Time-Saving for Your Traveling,Trip or Outdoors Activities by Avoiding Misplacing Different Items and Make Full Use of the Space in Your Luggage.

VERSATILE and MULTI-FUNCTIONAL :Fits Like a Glove into Most Airline Carry-ons,Tote,Weekender,Backpack,Duffel Bag,etc.for Family Breaks,Business Travel,Vacation,Hiking,Camping,RV,Trip,etc.

MONEY BACK GUARANTEE: Offering you the best products and serving all your needs have always been our top goal. We stand behind all our BAGAIL products and offer an unconditional guarantee for the quality and craftsmanship in 12 months.
Amazon Fba Shipping in the US only
Payment & Security
Your payment information is processed securely. We do not store credit card details nor have access to your credit card information.
Decent packing/organizing bags for travel.
I wish I had invested in something like these packing cubes when I was a road warrior. They absolutely make packing and organizing you actual luggage much easier.This pack includes 10 different organizers of various sizes with a few of them being a bit more specific (ex. a toiletries bag, a catch all sack, etc). The two larger cubes include compression straps which can help make bulky items a bit more manageable. With that said, the buckles on those straps do feel a little bit flimsy, but they held well in my tests.The zippers are all metal, but like the compression strap buckles, they dont feel like theyre super heavy duty. So, I would exercise some case when closing up the case bed if youre like my wife and pack everything, including the kitchen sink. ????One of the nice features is that after youre done using the cubes you can fold them all together and store them inside of the toiletries bag.Overall, I like this system. There are some moans and niggles, as my Aussie friends would say, but I think theyll work well for my travel needs.
Lightweight and Well-Made
This is a great set of packing cubes. They are lighter weight than my previous sets, which I like. Gotta keep that suitcase under the weight limit. They also expand to a depth that will hold lots of clothes. There are handles along the top edge of the cubes which are handy for moving them around. The variety of shapes and sizes in this set will meet all of my packing needs.
Flexible packing
This set came with a variety of different sizes so packing different items will be easier
Nice travel set
This is a very nice set to use when you travel. It can be shared with other family members. I reccomend it to anyone.
Better than I expected
I didn't know what to expect with the packing cubes since I was ordering online. The price was too good to pass up for the number of items included, so I decided to go ahead and take a chance; needless to say, I was pleasantly surprised by the apparent quality and the different cube/bag sizes. Nothing in my suitcase will be free-floating. I am looking forward to using the cubes on my trip on my upcoming trip.
Game Changer
These were a game changer for the way I pack and travel. I don't know how I traveled without them. They are lightweight, but sturdy. You are actually able to pack more items in your luggage using these cubes. It makes it easy to be organized and unpack when you arrive to your destination. There are several sizes and pieces to choose from in this set. Get them; you won't regret it.
Great set of cubes
These are a nice set of cubes for organizing your luggage. The pink is a soft pink, so very nice color. They seem sturdy, I have no issues with the zippers.
Nice Travel Cubes
These are very light weight travel cubes. For 24 dollars value. Versatile collection of zip ups for the travel mode. Several different bags for shoes, "what-nots", and the various items you travel with. You get what you see in the ad. Nice little set up. Good value. Well made for their purpose.
Great pack!
Love the color. Quality feels pretty good. It's a great all in one choice to purchase!! It even came with a hanging toiletry bag that matches perfect. It's also a really great size.
Lots of sizes, good price
These travel garment bags are great for luggage packing. Multiple size bags that zip nicely to keep folded clothing in one place inside your suitcase. These are very lightweight bags.The hanging bag and laundry bag are of less value to me, I'm mostly interested in the zip up bags for inside my suitcase. The shoe bag is a nice touch.At this price and with this many differently sized clothing bags, I can recommend these.